2023 3RD BRITISH ECODESIGN AWARDS
Ecological civilization represents a new and crucial stage in the evolution of human development. This stage emphasizes the harmonious coexistence between humans and nature, mutual aid and sharing among people, and peaceful development between individuals and society. Ecological health is a health model that puts people first, roots in nature, and carries in society. It advocates for the harmonious coexistence of people with nature, with each other, and with society, to achieve sustainable development of human society.
We all know that designers and architects play a vital role in the construction of an ecological civilization. Their design concepts, methods, and works directly impact our living environment and our ecological health. Therefore, they need not only specialized design techniques but also a high degree of ecological and sustainable development awareness. This is not only the work of BEDA but also something that all designers and architects should consider and practice.
The British Ecology Design Award (BEDA) is a global design competition held annually in Sheffield, UK. Since its establishment in 2018, it has successfully held five sessions. The first three competitions were only held in England, but by 2022, the competition has expanded to the whole of the UK and welcomes designers from around the world to participate.
The goal of this design award is to promote innovative and sustainable design concepts and practices, encouraging designers and architects to use their expertise and innovative thinking to contribute to the protection of the Earth's ecology and achieve sustainable development. It is a platform to showcase the talent, innovative spirit, and social responsibility of designers and architects, and an important force promoting the construction of ecological civilization and sustainable development.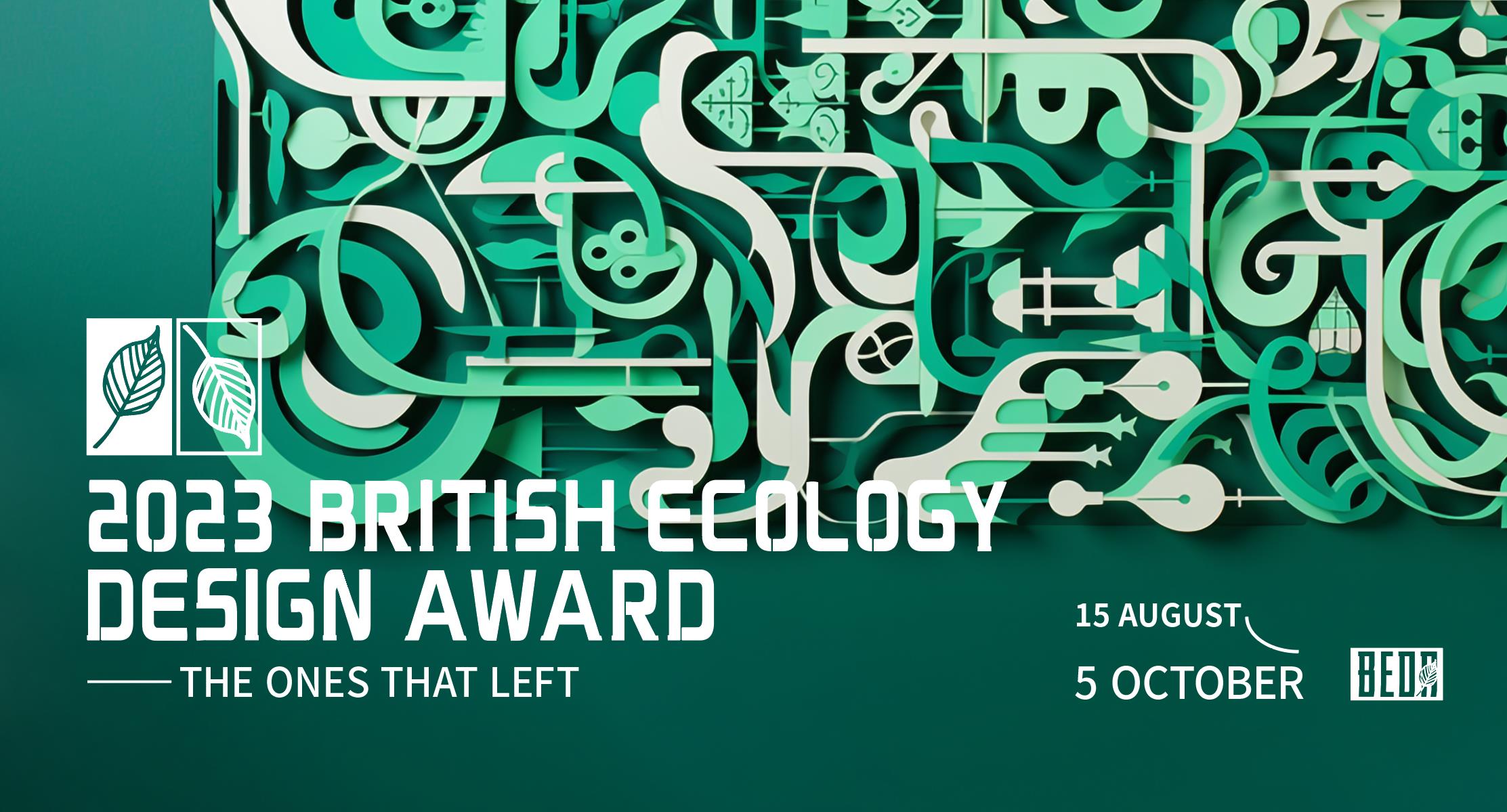 Organizer: British Ecological Design Association
Organizer: AMC ECOLOGICAL LTD
There are 9 awards in this competition, including competition awards and contribution awards. In view of the public welfare nature of the competition and the organizing committee, there are no bonuses for other awards except the gold award. The specific number of winners will be dynamically adjusted according to the quality of the works.
Considering the eco-friendly nature of the event, we will not provide paper certificates, and all award winners will receive electronic certificates. However, we understand that entrants may have a need for commemorative paper certificates, so if you wish to obtain a paper certificate after winning, we will provide you with a corresponding application channel.
Our goal is to encourage and reward good design while minimizing environmental impact. We hope that all entrants can understand and support our philosophy and contribute to the protection of the planet together.
Gold Award
  – £2000 – 10 pieces –
Silver Award – 10%
Bronze Award 
– 15%
Nomination Award 
– 25%
Outstanding Contribution Award
Outstanding Guidance Award
Outstanding Organization Award
Outstanding Contribution Award
Excellent volunteers
WHAT MANUSCRIPTS DO WE COLLECT
Traditional Art and Design
Interior Design
Environmental Design
Media Design
Art creation
Conceptual design
Call for contributions: 15 August , 2023 to 5 October , 2023
Review time: 5 January -17 October , 2023
Award announcement: 22 Octoberg , 2023 (tentative)
Award Ceremony: December 15, 2023 (depending on epidemic situation)
HOW TO REGISTER FOR THE AWARD
Our award is open to members. You can only participate in this competition after becoming a member of us. There is a fee to become a member of the association. However, if you only participate in the competition without any fee, you can click the button below to apply. If you win in this competition, we will invite you to join our membership for free and make a contribution to the environment and ecology.
You can contact us by clicking the button below