Celebrate ArtStation Student Week from October 25th – 29th
Students and recent grads, it's your time to shine! During ArtStation Student Week from October 25th to 29th, we're highlighting inspiring student projects, hosting live Q&A events, rounding up helpful resources, and much more. Make the most of the week by tagging your ArtStation portfolio work with #StudentWork, #GradsforHire2021, or #ArtStationLearning to help your relevant projects be seen.
Upload Your #StudentWork
Meet Top Hiring Studios on October 27th
Meet with studio recruiters for a chance to learn more about job opportunities and career advice.
Discover Leading Digital Art Schools and Instructors on October 28th
Looking to level up your skills? Meet with instructors from top schools in the industry to learn about their various programs and get career advice.
---
FAQ
How do I participate in the live events?
For the text-based studio Q&A events, go to the participating studios' ArtStation Blog pages (linked below). For the text-based school Q&A sessions, go to the participating artists' ArtStation Blog pages (linked below). You'll be able to watch video Q&A events on our YouTube channel.
How do I upload my work to the #StudentWork, #GradsforHire2021, or #ArtStationLearning channels?
When uploading or editing a project from your portfolio manager, scroll down to the "Tags" section of the page. In the Tags text box type in the tag you'd like to add to your work and press enter. Remember to click the blue "Save" button when you're done!
What kind of work is appropriate for the #StudentWork, #GradsforHire2021, and #ArtStationLearning channels?
The #StudentWork channel is for projects by current students. The #GradsforHire2021 channel is for recent (graduated in the last year) grads looking for a job. The #ArtStationLearning channel is for projects inspired by an ArtStation Learning course or series.
---
ArtStation Student Week 2021 Live Event Schedule
October 27th Events
Studio Q&A Sessions
Oct. 27th 10:00 a.m. ET — Gavin Manners — Atomhawk Atomhawk is part of Sumo Group plc, one of the UK's leading videogame developers. As well as having the chance to work on some incredible projects, Atomhawk offers a unique environment for those wanting to be surrounded by like-minded creative people. See their jobs posted on ArtStation.
Senior Concept Artist Gavin Manners will be answering your questions about Atomhawk. Atomhawk creates concept art, marketing art, and interactive designs for numerous clients including WB Games, Xbox Game Studios, and 2K Games.
Link to the Atomhawk Q&A >
Oct. 27th 11:00 a.m. ET —  Mediatonic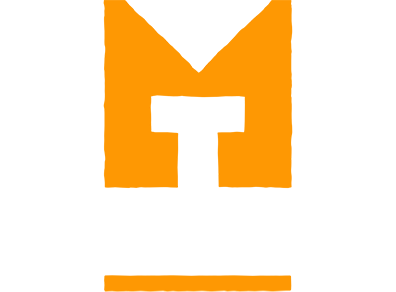 Mediatonic is an award-winning UK games developer with a penchant for rainbows and over 15 years spent making and playing games together, and a new member of the Epic Games family. See their jobs posted on ArtStation.
Link to the Mediatonic Q&A >
Oct. 27th 12:00 noon ET —  Epic Games
Epic Games is an American company founded by CEO Tim Sweeney in 1991. Today Epic is a leading interactive entertainment company and provider of 3D engine technology. Epic operates Fortnite, develops Unreal Engine, and provides an end-to-end digital ecoystem for developers and creators with the Epic Games Store and Epic Online Services. See their jobs posted on ArtStation.
Link to the Epic Games Q&A >
Oct. 27th 3:00 p.m. ET —  Industrial Light & Magic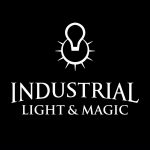 Since 1975, Industrial Light & Magic (ILM) has set the standard for visual effects, creating some of the most stunning images in the history of film. At the forefront of the digital revolution, ILM continues to break new ground in the field not only in visual effects but now virtual reality, augmented reality, immersive entertainment, and virtual production. See their jobs posted on ArtStation.
Link to the Industrial Light & Magic Q&A >
---
October 28th Events
School Q&A Sessions
Oct. 28th 9:00 a.m. to 12:00 noon ET — Jad Saber — New3dge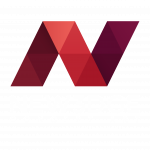 New3dge Concept Art is taught by the best concept artists and designers in the world. This ensures that aspiring concept artists learn the latest techniques from top industry professionals.
The New3dge Q&A host is Jad Saber, a concept artist and matte painter who has shipped numerous AAA games (The Last of Us: Part 2, Uncharted: Lost Legacy). Jad currently teachers concept art at New3dge.
Link to the New3dge Q&A >
Oct. 28th 9:00 a.m. to 11:00 a.m. ET — Simon Fenton — Escape Studios

Escape Studios has been at the forefront of creative education since 2002, supplying the industry with studio-ready talent. They offer a range of undergraduate, postgraduate and short courses in visual effects (VFX), game art, animation and motion graphics, and other specialist disciplines.
Q&A host Simon Fenton is the Head of Games at Escape Studios. Prior to Escape, he was an Environment Artist at Sony Computer Entertainment Europe for 10 years, where he designed and created environments, and led teams at a senior level.
Link to the Escape Studios Q&A >
Oct. 28th 9:00 a.m. to 11:00 a.m. ET — Stanley "Artgerm" Lau — 3dsense Media School 3dsense Media School is a leading digital arts school in Asia that has been preparing students for careers in the creative entertainment industry since 2003. They focus on providing industry-based training for visual effects, animation, game art, motion design, concept art, illustration, and toy production.
The 3dsense Media School Q&A host Stanley "Argerm" Lau wears many different hats; including as an illustrator, designer, concept artist, creative director, and co-founder of Imaginary Friends Studios (IFS). Since 2013, Stanley and the two other partners of IFS (Kendrick & Kai) have been running a full-time diploma course in Concept Design & Illustration for aspiring artists worldwide, in collaboration with 3dsense Media School Singapore.
Link to the 3dsense Media School Q&A >
Oct. 28th 10:00 a.m. to 12:00 noon ET — Diana Van Damme — Syn Studios Syn Studio Concept Art School in Montreal specializes in teaching concept art and illustration for the entertainment industry. For over 10 years, Syn Studio has been helping aspiring artists of all skill levels achieve their artistic dreams through their affordable online and onsite drawing, painting, concept art, and illustration classes as well as their full-time programs.
Freelance artist Diana Van Damme is the host for the Sun Studios Q&A. Diana has created concept art and illustrations for various clients in the video game, comic book, tabletop, and publishing industries, including Hex Entertainment and Aethera RPG. Diana's artwork has also been featured in ImagineFX and Infected by Art.
Link to the Syn Studios Q&A >
Oct. 28th 11:00 a.m. to 1:00 p.m. ET — Andrea De Dominicis — IDEA Academy IDEA Academy is a new teaching center for digital and traditional arts aimed at turning students into professionals in the creative and entertainment fields. Their courses cover a wide variety of topics such as video games, 3D graphics and concept design, cinema set design and storyboarding, 2D animation, and illustration.
Q&A host Andrea De Dominicis is IDEA Academy's CCO and founding member. After pursuing studies in 2D and 3D he began working as a concept designer and illustrator for Skybound Entertainment, KARAKTER Design Studio, Mooncolony, VOLTA, Wizards of the Coast, and more. He is currently working as Concept Designer and Illustrator for Mountaintop Studios.
Link to the IDEA Academy Q&A >
Oct. 28th 12:00 noon to 2:00 p.m. ET — Ashleigh Warner — CGMA

CGMA provides industry-relevant instruction on the entire spectrum of entertainment production, including concept design, IP development, storytelling, games, VFX/films, animation, and more. From foundational skills to specific techniques, CGMA offers over 130 skills-based courses.
CGMA Q&A host Ashleigh Warner is a Senior Environment Artist working in the game industry since 2013. Prior to her current role at Riot, she worked on the World of Warcraft team at Blizzard Entertainment on six expansions. Her expertise is in hand-painting low-poly game art, focusing on creating cultures and storytelling through the environment.
Link to the CGMA Q&A >
Oct. 28th 12:00 noon to 2:00 p.m. ET — Hong Chan Lim — CG Spectrum

CG Spectrum is an online animation, VFX, digital painting, and game development school that brings the industry to you. Whether straight out of high school, changing careers, or upgrading skills, get more out of your education with world-class career training and personalized mentorship from film and game industry experts.
Q&A host Hong Chan Lim is a Principal/Lead Character artist at Blizzard Entertainment. Hong enjoys mentoring and teaching 3D modeling students at CG Spectrum, finding it a great place to interact with students who are starting or advancing their careers in the film and games industry.
Link to the CG Spectrum Q&A >
Portfolio Advice for Students with Think Tank Training Centre
Oct. 28th 1:00 p.m. to 2:00 p.m. ET — Think Tank Training Centre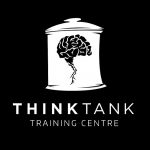 Think Tank Training Centre is a world-renowned Canada-based college that provides top tier artists to the film, television, and video game industries. Graduates are regularly placed in studios working on blockbuster films, AAA games, and the most popular film and TV titles.
Join TTTC Director Adar Bronstein, Lead Facial Modeler at Digital Domain Raffael Frank, Senior Texture Artist at Industrial Light & Magic Chun Chun Yang, and Character Artist at Improbable Frederic Arsenault as they share portfolio advice for students. Participate in a school Q&A in the session's chat!
Link to ArtStation's YouTube Channel >
Gnomon Q&A and Halloween Demo Live Stream
Oct. 28th 3:30 p.m. to 5:00 p.m. ET — Josh Herman — Gnomon

For over twenty years, Gnomon has educated many of the world's best digital artists. Gnomon offers a variety of educational options to help students reach their goals in the entertainment industry, with both degree and vocational certificate programs, specialized courses for high school students, and over 100 individual courses for professional enrichment.
Join Josh Herman, Chief Creative Officer at Gnomon for a special Q&A and Halloween-themed demo. Josh will answer questions related to studying at Gnomon, working in Hollywood, art tips, and career advice.
Link to ArtStation's YouTube Channel >