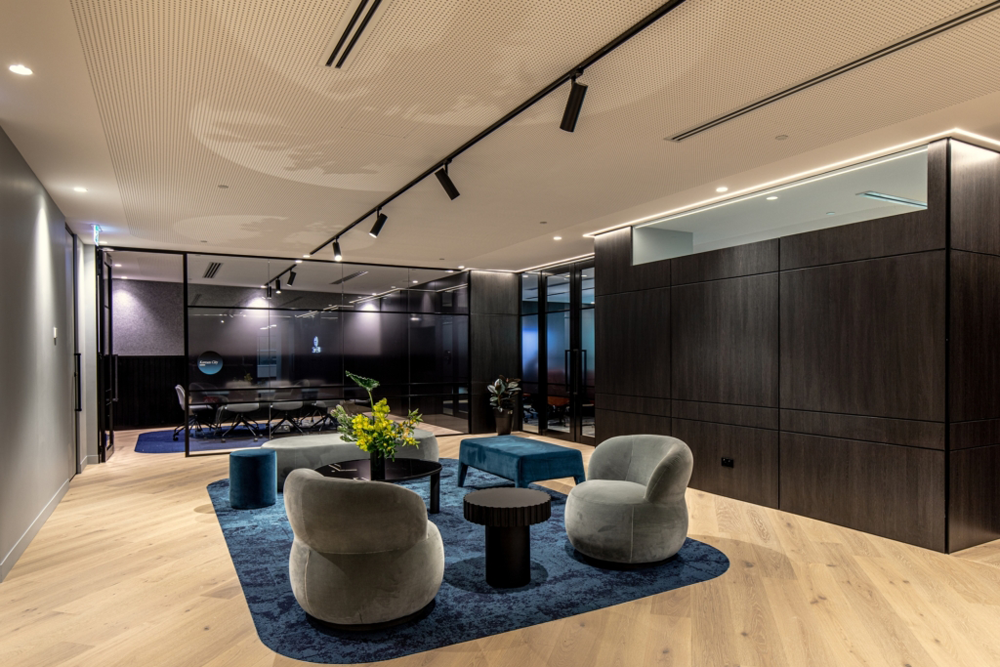 Uncommonly independent, purposefully unconventional and insatiably curious define Lockton Companies and their Sydney office, a forward-thinking space designed to accommodate the dynamic work of the insurance brokerage. Construction By Design utilized natural light, dynamic work settings, and amenities for employees at the Lockton Companies' offices in Sydney, Australia.
Lockton is the world's largest privately held insurance brokerage firm providing insurance, risk management, employee benefits & retirement services.
Lockton engaged Construction By Design to Design and Deliver their new workplace located in 55 Clarence Street, Sydney.
At the core of this family run business is the notion of being 'uncommonly independent', 'purposefully unconventional' & 'insatiably curious' adjectives that reflect a practice that is forward thinking, innovative & inherently strives to stand apart from its competition.
The result is a workplace that is Professional, Cutting edge and Flexible. The space embodies Lockton's inherent connection to their new company branding strategy in order to create a space that reflects the Lockton way.
The "planning principles" that drove the concept include:
– Access to natural light & optimum views for all work-points, promoting a bright, vibrant workplace.
– Strong 'destinations' in each work area, providing close amenities for all staff members, enabling them to break away from work-points with ease.
– Celebration of company branding throughout, creating continuity between each integral part of the workspace.
– A space that intuitively supports concentrated work & collaboration
Design: Construction By Design
Photography: 6four media
Via